Fibrodysplasia ossificans progressiva is a disorder in which muscle tissue and connective tissue such as tendons and ligaments are gradually replaced by bone (ossified), forming bone outside the skeleton (extra-skeletal or heterotopic bone) that constrains movement. This process generally becomes noticeable in early childhood, starting with the neck and shoulders and proceeding down the body and into the limbs.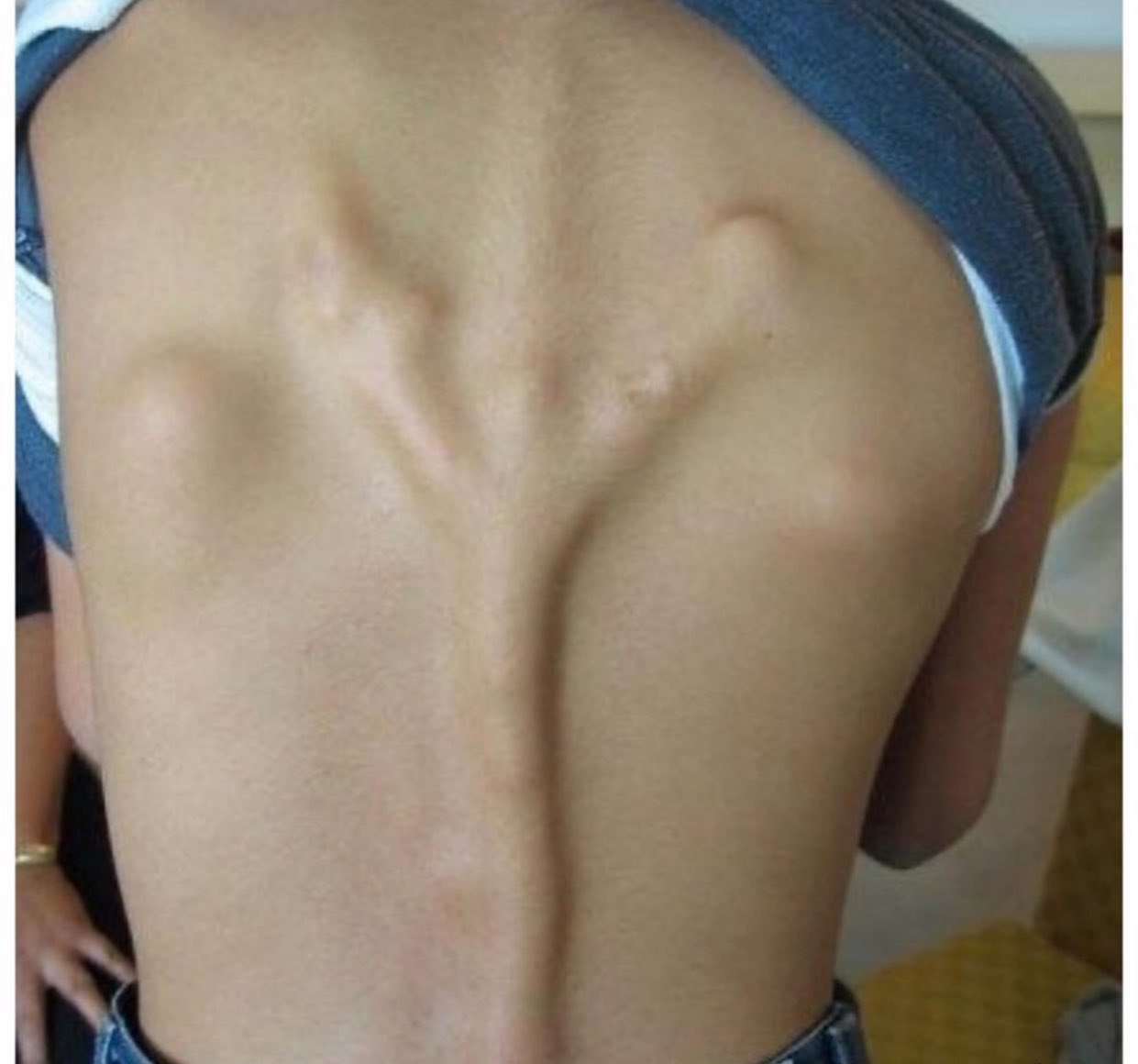 CAUSE
Fibrodysplasia ossificans progressiva is caused by a mutation of the gene ACVR1. The mutation affects the body's repair mechanism, causing fibrous tissue including muscle, tendons, and ligaments to be ossified, either spontaneously or when damaged as the result of trauma.
SIGN AND SYMPTOMS
For unknown reasons, children born with FOP often have malformed big toes, sometimes missing a joint or, in other cases, simply presenting with a notable lump at the minor joint. The first "flare-up" that leads to the formation of FOP bone usually occurs before the age of 10. The bone growth generally progresses from the top of the body downward, just as bones grow in fetuses. A child with FOP will typically develop additional bones starting at the neck, then at the shoulders, arms, chest area, and finally at the feet.
Specifically, ossification is typically first seen in the dorsal, axial, cranial and proximal regions of the body. Later the disease progresses in the ventral, appendicular, caudal and distal regions of the body.
DIAGNOSIS AND TREATMENT
Diagnosis can be made by evaluating the levels of alkaline phosphatase. There is no cure for this condition.