Currently I m a 4th yr medical student and according to my experience, it's absolutely worth to attend the lectures. If someone really listens to the professor then his/her work reduced by 40%. Because they are experienced , what they are telling must be listened very carefully✅.
Now let's talk about negative aspect of lectures which also may be faced by some students –
I remember, when I was in 1st yr I was unable to understand neuroanatomy by our professor as I study in china, and at that time I was unable to corporate with their English so I learned by myself & watched some videos online & wrote all the doubts on paper. I consulted with my classmates & seniors & cleared all the doubts.
According to me , if someone listens the lecture very carefully. Then at the time of self study , it will take less time to understand everything.
The thing explained above are taught by every teacher I think so, but the main thing is that what to do to concentrate properly on lecture classes.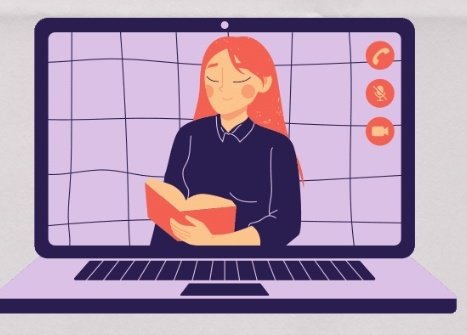 So here I m listing the effective techniques in unique way-
🔰Let's talk about building concepts
Most often we underestimate this…
UNDERSTANDING>>LEARNING📚.
We have tons of information to learn & it's practically impossible to learn everything. Pay attention I told LEARN. But we can understand.
Let me explain you (May be I m not that perfect person to tell you this thing, but I want to share because I started doing this, it's helping me a lot💯. Let's say you are reading pulmonary embolism.
⭐Passive reading: You will read, understand & move to next topic which I was doing before.
⭐Active reading: Read➡️ understand by yourself ➡️ see a short video regarding that topic➡️ understand by yourself again➡️ think about that.
⭐If still you are finding difficulty, then make a short note out of it.
⭐MOST IMPORTANT THING – DONT WRITE WHAT IS IMPORTANT , WRITE WHICH U DON'T UNDERSTAND ✅
⭐If possible make very short notes or table or flow chart & use colors , color coding is really very helpful for learning.
🔰YouTube has very small (5-7mins) video to build your concept.
🌸Because sometimes what happens is we watch 1 hour lecture video, & still we don't understand , what actually it is?
After watching your lecture or reading book (your preference), watching a small video helps to understand the summary of that topic in short .
If you don't prefer watching video on YouTube, you can map your summary by yourself, that's also very helpful🤘.
🔰What I experienced many times that when we are more specific towards our schedule or goal, we tend to complete it on time.
Let me explain-
Whatever you are going to do on Tuesday, write all the tasks & paste it on your wall on Monday before going to bed so that on next day without wasting your time on thinking what to do. You will be more specific in completing your goal.
🔰How you can be specific in setting your schedule?
Instead of wasting time to make time table for the day, you can write the topics like these below-
Coccidean parasites from parasitology.
Breast from pathology
10 mcqs of Git pathology
Homework of epidemiology.
🔰In what ways specificity of schedule can help?
By specifying our schedule before time, we will be relaxed that by 1 month I will do this. This will give you self satisfaction that yes you can complete this topic in this particular time.
🔰Disadvantages of not specifying study schedule?
You will always tend to think about what is remaining, how much I have to do more. Can I complete this in 1 week? This will lead to self doubt & here begins our cycle of procrastination.
"Above is the post from my studygram account- @lovemedlife_"
🔰My perspective regarding procrastination🤷
According to some studies- Procrastinators fall into three main types: Delayers, Perfectionists and the easily Distractible. They're all different but they all suffer the same kinds of dire consequences from the "thief of time" when they put things off.
Apart from the category you belong to which are mentioned above, what general things we can do?
To be honest- no outside motivation can convert your dreams into reality. But outside motivation helps us to pick self inspiration from ourselves).
🔰What basic things you can do to avoid procrastinating while studies?
(1) Make sure that on your study table there is water bottle, something to eat (healthy which don't make u fall asleep) because sometimes what happen is feeling thirsty ➡️ go out of room ➡️ talking with someone else➡️ then beginning of never ending procrastination cycle. DONT GIVE YOURSELF REASON TO STEP OUT OF UR ROOM WHILE WORKING.
(2) Write your goal and paste in front of your table, so whenever you feel like being lazy that will remind you to keep going.
(3) Divide your work into small tasks & breaks to avoid burn out.
(4) Daily give at least 30 mins to yourself where you can think about yourself (that is what actually you want to do) & also think about all the things which you tend to think in between studies which also include listening to your favorite songs & talking with your fav person. Also once a week there should be day when u r just enjoying your hobby
(5) Make sure you r away from your phone (as well as from toxic people)
(6) In case u study using your mobile phone then make sure that notifications are off.
(7) There is absolutely no need of waking up early for defining your goal. (I mean if you wake up late or your half of your day is wasted then stop thinking about that still you have half day).
(8) In case you have wasted your whole day, then ok it's human nature. For our mental peace , we need that but make sure to utilize your next day.(We all have is now).
Everyone is unique so follow the things which really makes you motivated ✅💯
Everyone has different strategy to complete work. No need to follow the things which u see on social media. Analyze yourself whether it is really helpful for you or not⭐.