Osgood Schlatter disease, also known as osteochondrosis or traction apophysitis of the tibial tubercle, is a common cause of anterior knee pain in the skeletally immature athletic population (Paediatric population). It is an overuse syndrome of the paediatric population that typically affects young athletes during their adolescent growth spurt. The most common symptom is anterior knee pain that worsens with exercise. A tibial bump may be felt and can often be seen on x-ray.
Epidemiology
Adolescents; on average 9–15 years old
Commonly develops shortly after growth spurts
Etiology
Overuse (especially sports involving sprinting and jumping) during the ossification period (adolescence) leads to excessive strain and repeated avulsion of the patellar ligament on the tibial tuberosity causes microvascular tears, fractures, and inflammation leads to traction apophysitis. Chronic inflammation of the patella ligament can disrupt the secondary ossification of the tibial tuberosity which causes detachment of the apophysis and leads to subsequent callous formation during the healing process and presents as swelling, pain, and tenderness over the tibial tubercle.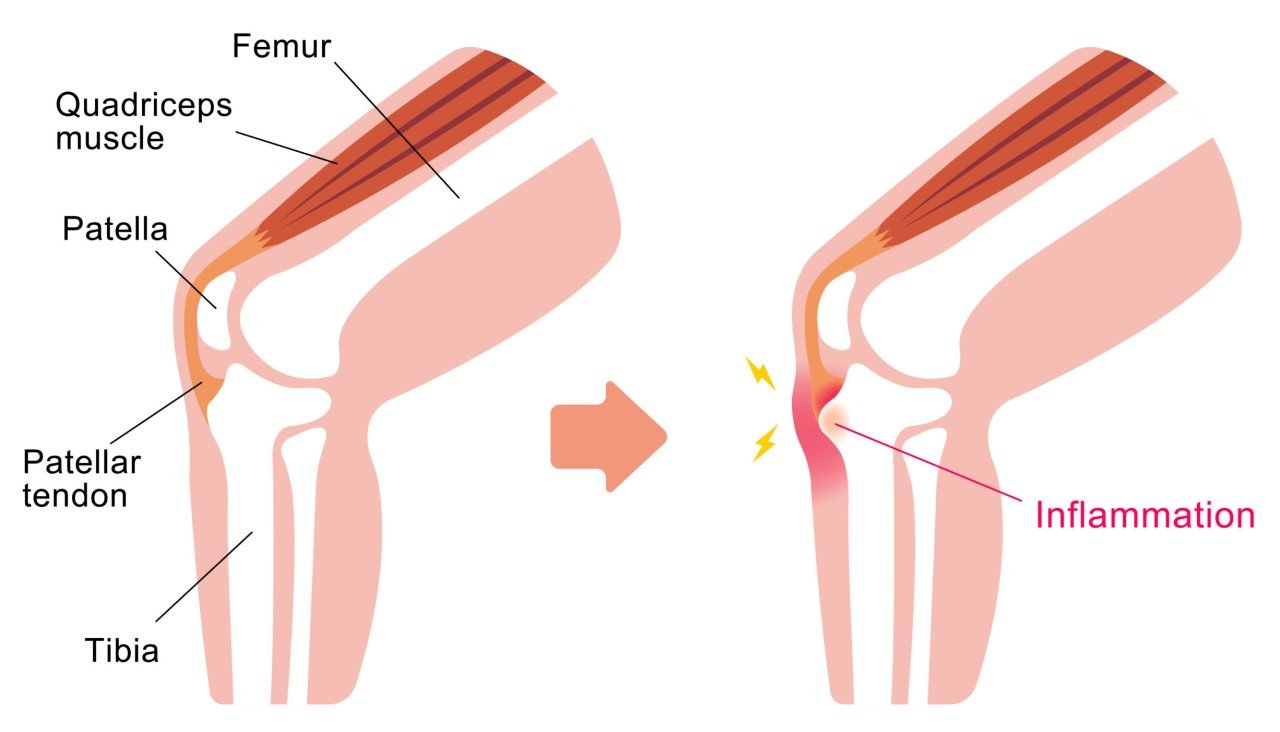 Clinical features
Progressive anterior knee pain that is worse with activity and is reproducible with extension against resistance.
Proximal tibial swelling
Pathophysiology
As the tibial apophysis matures, its secondary ossification centre undergoes 4 stages:
Stage 1: cartilaginous (age 0 to 11 years)
Stage 2: apophyseal (age 12 to 14 years)
Stage 3: epiphyseal (age 15 to 18 years, tubercle apophysis coalesces with the tibial epiphysis)
Stage 4: bony (age >18 years, tibial epiphyses fuses).
It is hypothesized that the disease process occurs predominantly during the apophyseal stage: the secondary ossification centre is unable to withstand forces from the patellar tendon, which leads to avulsion or fragmentation of bone or cartilage. The separated piece or pieces continue to grow and ossify, while the intervening area may become filled with fibrous tissue, resulting in a persistent non-union and formation of a separate ossicle. Alternatively, the area may heal and fuse with the rest of the apophysis, resulting in a prominent tibial tubercle.
Diagnosis
X-ray
Anterior soft tissue swelling
Lifting of tubercle from the shaft
Irregularity or fragmentation of the tubercle
Ultrasound
Soft tissue swelling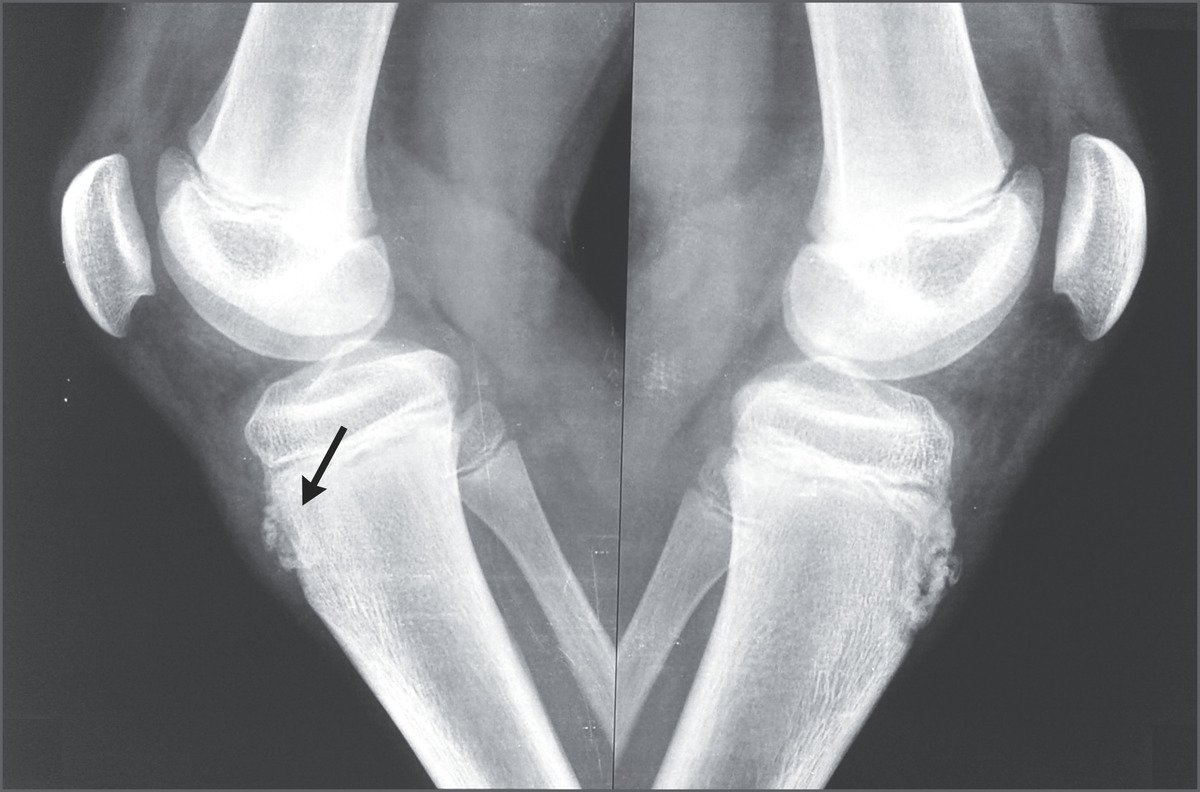 Treatment
Mostly conservative (rest, ice, NSAIDs )
Strengthening and stretching of the quadriceps muscle
Generally resolves once full bone maturity is reached
Surgical excision of intratendinous ossicles in severe cases
IF YOU WANT TO WRITE WITH US AND GET PAID THEN CONTACT US AT admin@medical-junction.com. OUR EDITOR TEAM WILL CONTACT WITH YOU.